Your Brighter Smiles Dentists in Mahopac, NY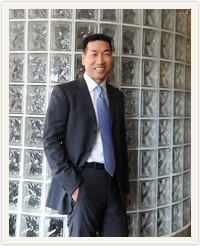 Christopher Lee, DDS, MHS
General and Cosmetic Dentistry
Dr. Christopher Lee loves his job and looks forward to meeting you and your family. He grew up in Palos Verdes, California before attending Phillips Exeter Academy in New Hampshire. He received his Bachelors in Biology from Johns Hopkins University and his Masters in Health Finance and Management from Johns Hopkins University School of Public Health. He received his Doctorate of Dental Surgery at Columbia University School of Dental and Oral Surgery and completed his residency of Advanced Education in General Dentistry at Columbia University School of Dental and Oral Surgery and NY Presbyterian Hospital. Dr. Lee believes postdoctoral education is very important and continues his passion of learning and treating patients. Among other courses, he is trained in advanced aesthetics at the prestigious Las Vegas Institute for Advanced Dental Studies, is certified in Invisalign, and has extensive training in dental implants.
Dr. Lee has worked and treated patients in Manhattan, Westchester, Putnam, and Dutchess Counties. He is a member of the American Dental Association, New York State Dental Association, the local Ninth District Dental Association and the Academy of General Dentistry. He has been selected by his peers for inclusion in topDentist in Westchester Magazine and Hudson Valley Magazine's issues of Top Dentists (copyright by Top Dentist, LLC, www.usatopdentists.com, Augusta, GA). He also has been selected as one of New York's Favorite Dentists as rated by patients. Dr. Lee truly cares about his patients and would love to meet you! In his free time, he is passionate about spending time with his true love – his family.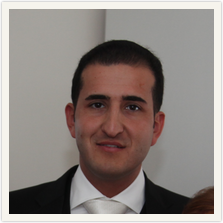 Imanuel Babayev, DDS
Oral and Maxillofacial Surgery
Dr. Babayev earned his Doctor of Dental Surgery from New York University College of Dentistry. As a resident in King's County Hospital Center's Department of Oral Maxillofacial Surgery, Dr. Babayev became proficient in dental implants, bone grafting, orthognathic and reconstruction. He completed his fellowship at The Center for Dentofacial Deformities & Corrective Jaw Surgery at Lenox Hill Hospital.
In his role as an associate oral surgeon at a private practice, Dr. Babayevhas built on and refined his surgical expertise. Now part of the Brighter Smiles Dental team, he's excited to have the opportunity to make an impact on even more patients' lives through smile restoration. Dr. Babayev also volunteers for Healing the Children, an organization that helps children with craniofacial deformities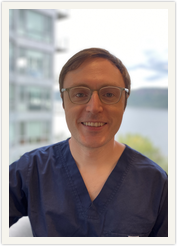 Shaun Darrah, DDS
Dr. Shaun Darrah strives to provide your child with the highest level of dental care. As a father, he understands the importance of creating a calm and compassionate environment for the entire family so that everyone comes out with beautiful and healthy smiles. His practice philosophy emphasizes patient and parent education for prevention of decay.
Dr. Darrah is a native New Yorker and a father to a beautiful baby girl and two wonderful dogs. He completed his B.S. in Applied Economics and Management at Cornell University and M.S. in Nutritional Sciences at Columbia University. He stayed at Columbia to earn his dental degree and completed his residency training in Pediatric Dentistry at Brookdale Hospital in Brooklyn. Since he has been practicing pediatric dentistry in the greater New York area. When he is not preventing decay, his free time is spent with his wife and family outdoors.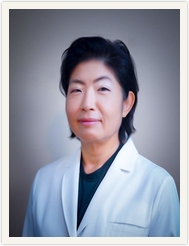 Sun Won, DDS
Before joining our practice, Dr. Won has been providing her patients with high quality dental care since 1997 in NYC and LI.
Dr. Won received her DDS degree at New York University, College of Dentistry. Following her dental education, she completed general practice residency at New York Hospital in Queens. Dr. Won continues to take advanced training in various aspects of dentistry. She has vast experience in all scopes of dentistry including restoratives, cosmetics and implant dentistry.
She is focused on personalized dental care and on unfaltering attention to patients needs.
Apart from her dental interests, she can be found happily playing golf and traveling with family.